Anyone who has ever lost a car key or accidentally locked their keys in their car has probably discovered that there are many different types of car keys. While your local locksmith serving the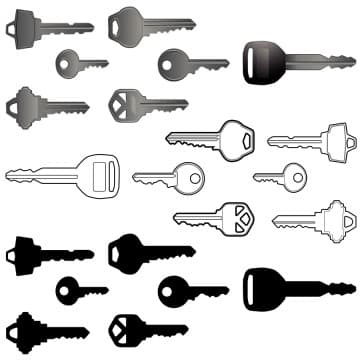 San Diego area can often help you with car key replacement, or gaining access to your car to retrieve your keys, there are some car door locks that they can't penetrate.
Even the highest quality local locksmith often can't access cars that have keyless entry or keypad door locks often. Only your car dealer can provide you with a new keyless entry remote, or help you reprogram your keypad door lock. Your local locksmith can provide you with car key services for transponder car keys, which have an electronic, coded chip imbedded in the body of the key.
If you have lost the remote control that electronically unlocks your car doors, a locksmith may be able to provide you with a new remote control for the make, model, and year of your car. If not, he will be able to provide you with car key replacement or key duplication that will allow you to manually open your car doors.