Emergency Locksmith 

San Diego
Customer satisfaction is very important to us and we work quickly to get you back on your way again. We would be pleased to offer you more information or a free estimate at your request. Please call us today at (858) 522-9722 any time, day or night!
We serve customers throughout San Diego and North County.

24 Hour Locksmith Assistance in San Diego, CA Area
Are you locked out of your car, commercial property, or residence? Whatever your situation may be, you can count on our team at Locksmith San Diego to assist you any time – whether it's early in the morning, in the middle of the night, on the weekend, or on a holiday. Our San Diego, CA locksmiths will show up right away and work quickly to get your door unlocked.
Services
Lockout services (residential, commercial, and automotive)

Broken key extractions

House Lockout

Re-keying

Car ignition repair or replacement

Transponder car key services

Lock repair for safes

Emergency Car Lockout

Lock Change

Master Key
• Satisfaction Guaranteed • 
24 Hour Locksmith San Diego
Emergency Locksmith San Diego provides a full 7 days service for customers. It gives around the clock support to assist customers in their problems. We have the most reliable and professional technicians that can address your concerns. We are very friendly and efficient, helping us to maintain an interpersonal conversation with customers.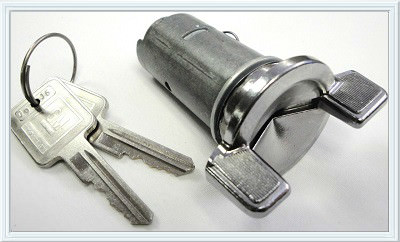 Our goal is to give you a high likelihood of satisfaction. We want to have a high rate when it comes to our returning customers. We understand that customers are demanding 24/7 support and services. We made sure that our company is widely available when times of needs. We want to give help and attention during urgent technical issues because we know that you need it the most.
Emergency Locksmith San Diego has provided services to several customers, making them give a high satisfaction remarks. This kind of relationship we have to our customers is what we believe the reason why they remain loyal to our brand and product.
We bring success to customers by the use of our efficient approach. Our people give support and extra level of attention to the customer's demands, leading us to be the top and well-rounded lock and key service provider in the country.
Emergency Locksmith San Diego will be very rigorous with your demands. We want you to feel the ultimate satisfaction there is to be. With our growing numbers of professional and our passion for delivering outstanding performance, we can definitely assure you that we will not let you down!
What we promise
24 Hour Locksmith San Diego promises all types of service such as residential, commercial and automotive. The best thing about our company is that it is a 24 hour Locksmith San Diego
Locksmith San Diego is widely available in 7 full days a week. You can access us anytime you want, and we will be there. We understand that this field requires more attention that's why we managed to come up with a better idea of making our service available anytime you need it. You will be assessed by our trained professionals in your emergency lockout situations. They are well skilled, licensed and insured so you can totally rely on them during your difficult times.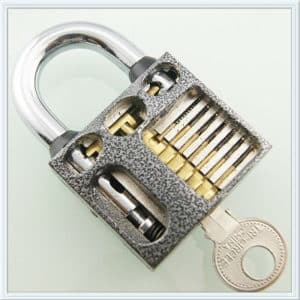 Most customers panic when they get locked out. With the use of our 24 hour service, we will be at your doorstep within 20 minutes.  24 Hour Locksmith San Diego is known for its reliable services that's why your worries will be put to end.
Emergency Locksmith San Diego has established an amazing reputation by doing phenomenal services. As a matter of fact, the company has ranked number one having the fastest service time.
We offer the lowest prices for our customers. Emergency Locksmith San Diego has fulfilling achievements that will make your money worth spending. The biggest benefit you could have upon availing our services would be the convenience.
Locksmith San Diego gives so much convenience to the customers that they don't have to wait the normal working hours just to get their emergency situation fixed. The company is striving hard to make the customers keep coming back whenever they need help!
• The Most Common Problems • 
Most Problems
Most people lose their keys from time to time. Whether it is a car or door key, the possibility of losing it is very high. When you are dealing with an office, studio or house door, the process can be less complicated as it will only take repair, removal or replacement of keys. However, when it comes to car keys, it takes definitely more time to solve the problem.
The keys of cars today have a lot of features. Most are computerized to maintain security measure in your car. This is the reason why the replacements of these keys are more expensive when you lost or damage them. However, Emergency Locksmith San Diego can help you replace your keys.
We also cater services in fob keys. Cars have special features to find the keys in remote fob. It is more complicated than low-end cars; it is why our professionals have been trained for this kind of job. The fob keys are programmed set so when you replace it, you also need to re-program it. Our technicians can do this without the hassle.
Over the years, car and door keys have been innovated to help users feel a convenient approach with the products. Our company has fully adapted to these changes and we have technology to program the replacement of your key set whenever you need it.
The company aims to give you the best service we can give. We know that these urgent times, you need extreme help to get you through the day. Fortunately, we are that person to help you!
Convenience at its highest form
Emergency Locksmith San Diego wants you to feel well taken care of. We believe that our customers deserve to have convenience even at the hardest times. With our 24 hour services, you will get your emergency locksmith service in the fastest time possible.
We promise to be at your place within 20 minutes. When we reach your place, we will do the best of our ability to fix your emergency lockout problem. Emergency Locksmith San Diego is very reliable as we have the professionals that will help you with your issue. We also have the latest tools and technologies to solve your problem. With our reputation and achievements, we can assure you that you will not be disappointed.
The company wants to solve your lock and key issues immediately. We vow an efficient way to help you. Our people will accommodate your concerns until they find a solution regarding the problem.
The best thing about this is that we offer affordable pricing. Our services may be top notch, but our pricing remains humble to give more satisfaction to our customers. Emergency Locksmith San Diego is with you, and for you!
Imagine the world without worries and stressfulness inducing lockout situations. It a place where you are at peace knowing you are fully secured and satisfied. You will never have to panic again. Our service speaks it all for us!
We are accessible anytime you need us. All you have to do is give as a call at Locksmith San Diego, and we will be there!