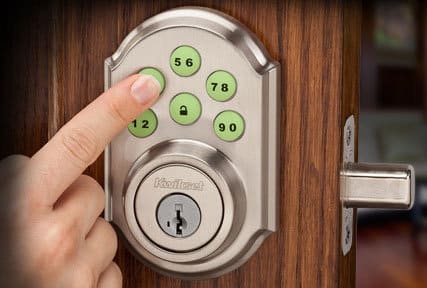 When you have your local locksmith install keyless entry door locks in San Diego, you'll enjoy many advantages. A keyless entry home system makes you and your home safer, protects you from the hassle of having keys made if you lock yourself out, and allows you to provide access to your home when needed to those you trust. If you're considering keyless entry for your home, keep reading to learn about some of the advantages.
Enhance Your Safety and Convenience
A keyless entry home is much safer and more convenient for you and your family. When you hide keys on your property, you increase your risk of break-ins and robberies. A keyless entry system eliminates the need for hidden keys, and makes your home more secure by protecting it from criminals. Keyless door locks are also safer and more convenient than fumbling around for your keys, particularly in the dark or when you're holding bags or packages.
Never Worry About Losing Keys or Getting Locked Out
Chances are that you have lost your keys or gotten locked out of your home at some point, so you're familiar with the stress and frustration that this causes. You have to call someone to let you in, or call a locksmith to have new keys made. This can be particularly stressful if you have children who may be prone to losing important items regularly. With a keyless entry home, you won't ever need to worry about how you'll get into your home if your purse is stolen or your child loses his backpack.
Allow Access to Your Home Without the Need for Key Duplication
Keyless door locks make it incredibly safe and convenient to provide access to your home to trusted family, friends, and maintenance workers. If someone needs to enter your home while you're at work or out of town, you can simply provide the person with a secure cods for access. This means that you won't have to incur the cost of key duplication, or worry about handing out copies of your house key.