Mitsubishi Key Replacement
The car locksmith that you need for your Mitsubishi Key
Here at Locksmith San Diego, we make sure that we provide an efficient and effective solution for your car locksmith situation. We know that being locked out is a hassle, that's why we are willing to take the burden from you. All you need to do is dial our contact number (858) 522-9722). Your every call will be tended to immediately. We will be at your doorstep in flash, whether it is for your Mitsubishi Key Replacement, Mitsubishi Key Fob, or Key Cutting, Remote Key Replacement, Transponder Key Programming, or Laser Key Cutting needs.
We assure you that we use only quality machinery to craft your keys. We are also precise with the materials that we use for your keys, not to mention all the skilled people who will deliver an exceptional service for you. The people who make up the team are the technicians and experts who attend to your emergency and automotive locksmith needs. Rest assured that our staff is exceptionally reliable. Our aim is to provide an excellent product and service. We continuously develop our professionals so that they can be ahead of the trends when it comes to the technology and information on locksmith services, in turn enabling them to deliver the service that you, our clients, deserve.
Just remember that we is located in San Diego, CA and that we are open to serve you 7 days a week, 24 hours a day. We are just one call, one tweet, one message away. However way you want to reach us, you can do so with just a click of your fingers. We will gladly come to help you.
Services offered—Mitsubishi Key Replacement, Mitsubishi Key Fob, and Others
Are you in need of a key replacement for your Mitsubishi unit or a Key Fob security? We are here to stop all your worries. Check out these services, which we offer:
Key Replacement—There are horrors like losing your car key in the park after a long day of work, which you have sometimes encountered. It can be tragic! Don't worry, as Mitsubishi Key Replacement is something that we ace. Give it to us and be relieved of your worries.
Key Cutting—If you want a spare key or if you're in need of a replacement for your old one, then make sure that you hand your key over  to our  key cutting experts. You don't need to stress out; call us and we will instantly provide you with the perfect car key duplicate.
Laser Key Cut—Be guided that 7 Day Locksmith is outstanding when it comes to doing laser cuts for Mitsubishi key duplication. Don't get yourself hassled; let us help you with your problem. Rely on us!
Remote Key Replacement—Car remotes allow drivers to operate the locks and alarm of a vehicle. Ask us about this entry programming replacement for more guidelines.
Transponder Key Programming—Looking for someone who can offer a Key Fob foryour Mitsubishi unit? We are here to aid you in getting rid of your issues with your transponder. With the help of our professionals, we can assure you of quality results.
You can now avail of these services. Please see our contact details and talk to us. We want to know more about how we can help you.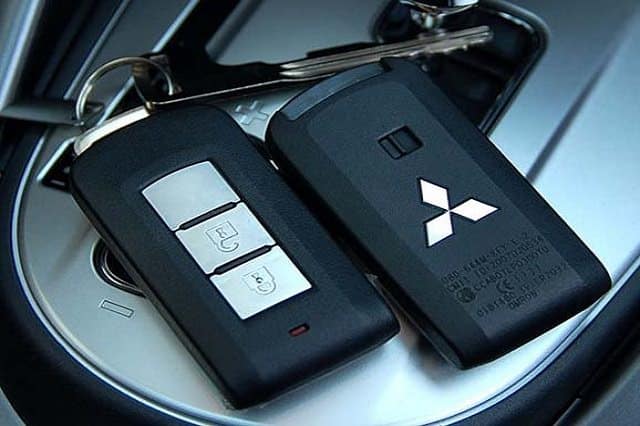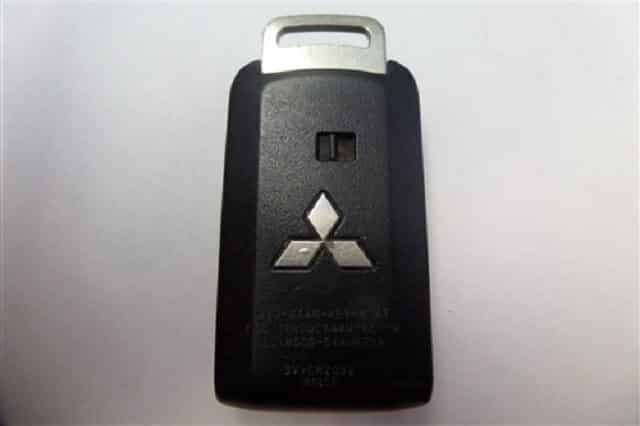 Mitsubishi Key Replacement – We are your dependable partners!
We are the service provider that offers fast and reliable locksmith services for automotives. Whether it's for Mitsubishi Key Replacement or for obtaining a Mitsubishi Key Fob, we would like to assure you that you have trusted the right people for this job. We are capable of servicing different brands and types of cars—the Audi, Alfa Romeo, Buick, Fiat, Hummer, Jaguar, Lamborghini, Land Rover, and of course, your Mitsubishi unit. Our aim is to provide exceptional and satisfying outcomes for your every request. You can count on us to tend to your request right away because we don't like your time to be wasted. All you have to do is to contact us, and we will surely be there to help you.
We have certified technicians who are specialized in specific types of locksmith jobs and who will attend to your needs. We can also assist you in your emergency lockout situation at any time of the day, for we are available and open 24/7. You don't have to worry about the price, for we offer a quality job for reasonable rate. We can provide free service estimations and other valuable information that you need to know before we fix your ride. We ensure that we are able to deal with your needs as we are your dependable partners. 7 Day Locksmith knows your needs, and we are sincere in wanting to serve you better.
Mitsubishi Key Fob Services – Cost-Effectiveness is what you get
Your day at work is long. Deadlines and targets are ahead of you. You just want to end this day and rest at home. You have been waiting for your shift at work to end; you brisk walk to the parking lot so that you can watch your favourite TV show on time. But then you realize that your keys are not in your pocket. You have checked you caser, and it is not there. You're now agitated; these unfortunate events keep on happening. Then you see this advertisement that says, "7 Day Locksmith offers to rescue you anytime, anywhere, if you unfortunately get locked out of your car, for it is now open 24/7. You just dial the number; a prompt representative will immediately attend to you."
The team gets to you very quickly. No time is wasted. We have attended to your need and exceeded your expectations. We have been able to fix your problem, enabling you to arrive on time to watch your favourite TV show. You smile once you get to your home and feel relieved that you have entrusted your woes with the right company. We offers you service that is worth more than what you have invested in. We assure you that we will not fail you. Our aim is to make you happy with our services. We perform the job efficiently, giving you cost-effectiveness that saves more time. There is no doubt that you will get quality service from us.