Residential Key Cutting
Your home is your valuable possession, keep it safe from burglars and thieves. Make sure that your private haven is fully secured through having a high-quality lock system installed by professional locksmith service provider. Don't risk your family and possessions through letting an amateur locksmith establishment to manage your lock-related job. To guarantee your property's safety, trust nothing and no one but Key Cutting San Diego.
Key Cutting San Diego
Broken or Lost keys? Need keys cut San Diego? Or need new or spare copies of your house keys?Look no further, we are team of expert locksmith who provide key cutting service for residential needs. We thrive for excellent service and 100% customer satisfaction. Our team is knowledgeable of all types and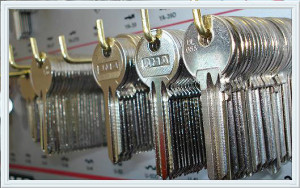 kinds of residential keys and is well-equipped with latest key cutting strategies in the industry gained through extensive trainings. You can be rest assured with finest locksmith service that will meet or exceed even your highest expectation.
One of our company's goal is to create and maintain a good relationship with our valued customers in the industry, the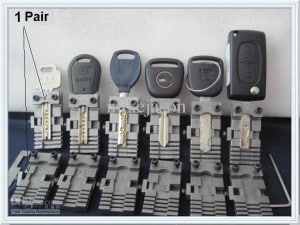 primary reason why we aim to offer only the premium locksmith services which you can depend on all year round and 24/7. Our team of professional locksmiths is dedicated and enthusiastic to providedependable and honest locksmith services that are looked-for by most. We already build a good reputation in this industry, which keeps us constantly motivated to keep on providing high-quality locksmith services.Our work ethics also make us one of the most sought after company that customers can always depend on. We already acquire a long list of happy and satisfied clients who are currentlyenjoying the lots of rewards right after acquiring our topnotch locksmith services. So if you also want to reap all the benefits we provide, then try our service and see what we can offer. In each and every output and project of our team, we only deploy our licensed and certified technicians who go through strict and thorough background check to make sure that our clients are always in good and safe hands.
Front Door Residential Key Cutting
Your Front door serves as the main entry to your home. But what if you suddenly misplaced or lost your key? Or perhaps got a broken key? It will sure cause a lock-out scenario. Unless you're an expert burglar, seldom would a homeowner pick his or her property lock's front door. When you unfortunately lost or broken your keys, don't fret out. Key cutting San Diego provides front door key-cutting at reasonable prices. Our locksmiths are qualified locksmiths equipped with essential skills and experience and will cut your residential keys with precision and accuracy, guaranteeing a perfect fit. Whether you have broken front door keys and needs to be removed and be replaced or you have unluckily locked out of your home, or lost your residential keys, our expert locksmiths will immediately respond, fully equipped with know-how and tools to replace your broken or key.
Security Door Residential Key Cutting
Key Cutting San Diego is a team of locksmith experts that put the interest and safety of our clients first. Security door residential key cutting job requires a certified professionals who uses state-of-the-art equipment. So don't leave this job just to anyone. To guarantee security, hire locksmith that has been in the business for long years, had established reputation and are trusted and recommended by many. Hire locksmiths who take your security as the main priority. Key cutting San Diego is a trusted leader servicing homeowners across San Diego and is a reliable and professional key cutter. Out team get key cut San Diegofor domestic and foreign locks for residential and other property.
Key Cutting San Diego: Service you can depend on!
We will make sure that your property is safe and secure through upgrading locks and fixing any problem of your existing locks. Moreover, we can also replace locks on yoursafe, cabinets and many more. Our expert keys cut San Diego locksmiths will come at your doorstep carrying excellent
services which would certainly give you a hundred percent satisfaction or much more than your expectation.The countless clients who consistently seek for our service simply serve as a main proof that we're able to deliver high-quality locksmith services. Our expert locksmith service provider will come to your door bringing in all kind of locks used in any establishment structures.
We are completely aware that we aren't the one and only Locksmith Company existing in San Diego. This is why we're doing the best we can to give youwide range and prompt locksmith services.Finding the leading locksmith company is quite a tedious task, considering that countless existing locksmith companies. It will be very tough to identify which among the locksmith company provides the highest quality services.
When hiring a residential key cuts San Diego, you should make sure that you acquire a fixed price on key duplication or replacement prior to appointing your prospect locksmith. Or else, you might find yourself paying a much bigger bill after the job completion.If you wish to get service that worth your money, then we can give you what you desire. We ensure a fixed rate without any hidden charges or additional fees.
If your residential key is lost, broken or you've locked yourself out of your property, just contact our team of reliable Key Cutting San Diego and we will be in your property in no time. You can also avail our service to avoid experiencing such problem. Getting locked-out of your home just because you have lost your key or the key had suddenly broken is sure an aggravating experience. Similarly, it would be frustrating to lost your keys. So don't wait for the moment when you will be going to lost the very last set of your key. Get a spare key immediately. Try our service and we guarantee that you'll be amazed on the results. We'll give you a service that you deserve.