Garage Door Lock
Today, most homeowners always ensure that their homes are secure, most especially their doors and windows. However, there are some people who overlook the most important facet of their home security which is the garage door locks. It is very important to secure your belongings and your home by installing your garage door lock properly. Therefore, if you are looking for a garage door lock professional that can provide real security to your home, Garage Door Lock San Diego is the best option for you.  
Importance of Garage Door Lock San Diego
It is very important to secure your garage door nowadays. Even though your garage is not holding most of your identity and personal information, it holds the most valuable equipment and tools. It can offer you a great entrance for your home and if you neglect to secure it, you will allow some intruders to have access to your door. However, worry no more because garage door in San Diego is now here to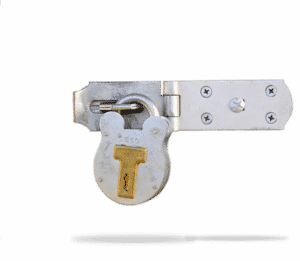 serve and help you be protected against burglars or intruders who have bad intensions and wants to get access to your home. We can offer you different types of garage door locks for you to choose from. In the previous years, most of the homeowners used slide door bolt in which it is attached inside your door. While for your exterior garage door lock, T-handle locks are commonly used wherein it requires you to have a key just to operate it. These kinds of locks may provide you some problems especially if it is used with some automatic garage door openers but with the great innovation and due to the advancement of technology, we can now offer you electronic garage door locks that can help you to avoid some problems. It will provide you to have better improvement for your security in your home. We can ensure that our garage door locks products works well only just for you. We are your local your garage door locks San Diego who can provide you better information and high garage door locks that you will need.
Best features of Garage Door Lock San Diego
A typical garage door lock is meant for keeping intruders outside. The interior and exterior garage door locks should be treated in a different way. Because of this, there are some good features you need to consider to ensure that your garage door have a secured lock. Here are some of the things you need to consider in case you need to replace your old locks. Since there are numbers of garage door lock to choose from, at garage door lock San Diego, you will have the assurance that you will be provided with high quality materials and at the same time, reinforcement. We can provide you a reasonably high quality garage door lock products with metal plate reinforcement. Through this, it will be hard for the intruder to get access to your garage door easily. Another secure lock that you can use is the deadbolt, which directly locks into the frame of your
garage door. However, we don't want to take any risk so we use vertical bolt rather than using the traditional horizontal bolt. We also consider the entry method you want for your garage door. If you want to try different options for unlocking your locks, the traditional key system will surely work for most of the situations but not applied for everybody. Some of the remote entry is excellent for most garage doors wherein it can manually be opened and unlocked with ease. But we do highly recommend the electronic garage door lock where you can automatically gain access without having any hassle in opening and closing your door. It will also no longer need some key. Therefore, you will have less worry regarding losing your key.  Therefore, if you are looking for a provider for a secure locking system for your garage door, Garage Door Lock San Diego is always happy to perform the installation for your garage door. We can provide you the best installation process wherein you will have the assurance that there are no risks because it is done properly. We have the right knowledge when it comes to different types of locks, setting combination, set your garage door properly and keying or automate your lock. Therefore, whether you want to secure your office or home, we are here to help you and offer our great assistance. It is your time to take the opportunity to provide your family better security.
Advantages of Garage Lock San Diego
Our electric garage door lock is becoming the most popular for all homeowners in the area for years. Even though these kinds of locks are developed to be used for cars and have remote entry systems, it is now successfully modified to be used in homes, especially on your garage door. There are lots of reasons why you need to opt to this kind of lock for your garage door. One of the main advantages of the electronic garage door lock is that you will no longer need to carry a key. Therefore, you will lessen the worry that you might lose your key and find it difficult for you to get access to your own home. Furthermore, there is no need for you to store a spare key for your garage door, which most of the homeowners do. It will help you to eliminate the need for a key just to ensure that your home is safe. Another advantage of our electronic garage door lock is that can provide an entry to your home at your own discretion. There is no need for you to have your key duplicated or leave your keys with anyone else. Instead, you will just need to simply ask Garage Lock San Diego to install it properly wherein only you and other family members will have an access in your garage door. Through the services and products of Garage Door Lock San Diego, you will have the assurance that your home is now secured.