Emergency Lockout
Sometimes, there are unexpected situations in which you will need locksmith services immediately no matter what time it is. Therefore, in times of need such as this kind of situation, emergency lockout San Diego is what you need. We are someone whom you can call for help.
Advantages offered by emergency lockout San Diego
Whatever your situation is, emergency lockout is a big help for you. There are different reasons why you need to call us. One of it is that someone broke the lock in your car and you do not want to leave
your car unsecured or you maybe, you have locked out your key inside your car and you cannot gain access to it. Therefore, because of this, you need to replace or gain access to your car from expert and professional emergency lockout services.
We will provide you services in which you can gain access to your car immediately without destroying anything in your property. We can ensure you that you will get instant emergency lockout service that will make your car secure and safe. The security for your car should be a top priority wherein you will never regret availing the service that we can offer you. We also quickly respond to your request and we ensure you that you will get what you are paying for. Thus, you will have an emergency lockout service that is affordable and will surely suit to your budget. If you are looking for online and good emergency locksmith in San Diego, you are in the right place.
Why choose emergency lockout services San Diego?
Emergency lockout services San Diego are full-services we can provide you around the area. We understand every emergency situation you have, so we will bring you what you need the most and meet all of your needs. We are specializing in different types of locksmith services such as emergency and auto locksmith. We can provide proper solution for every problem you have and make your car safe.
We have highly trained locksmith technicians who are available in San Diego and we operate 24/7. We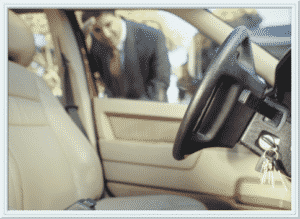 can handle different types of emergency lockout problems and you can instantly be provided with great services as much as possible. We will guarantee you that we will quickly respond and arrive to your area.
We have a wide range of security expertise such as door locks for your car, installation of door locks, automobile entry, 24 hour service for emergency lockouts, rekeying and a lot more. Our technicians have undergone some advanced training in using different tools and technology that can help us to perform our job without causing any damage to your car. Our technicians are sent to attend training to make them become real professionals.
We have a good reputation as a professional locksmith company who provides top quality and offers courtesy service with competitive prices. We are certified and licensed professionals who can provide great service that you will surely enjoy. We passed the automotive locksmith certification exam, so rest assured that we are professional who have the specialties in dealing with such car lockout problems. Our technicians never stops learning, most especially when it comes to new models of cars so that they can provide you excellent service that has a good standing. We are also have a wide experience in this kind of situation and we help you deal with different car problems. We are ensured, so you will have assurance that you will get the best services that you are looking for.
Emergency lockout service San Diego Services
If you own a vehicle, we can provide you different emergency lockout service. There is no need for you to panic on such situation and you can access your car without breaking anything. In case you cannot open your car door because you have misplaced your key, you can still drive your car through our impressive services. We are the right person to call to in this kind of situation.
Whatever problems you have that are related to your vehicle, we can provide and handle it for you since we are a car lockout specialist. Broken ignition keys, loss of keys, keys that are locked inside your car as well as chip keys or key programming are all part of our great services we can offer you. We can deal with different types of locks and you will never experience waiting for long hours of service. We
will provide you emergency services at all times, so you can ensure that you can reach us anytime.
We can also provide the latest service for remote cars since most of the vehicles today are equipped with remote programs that are used for locking or unlocking your car. So in case your remote malfunction or has been lost, you can rely on our service and assistance always. We are the car lockout specialist who can help you to reprogram your remote and secure its use. If you are looking for a good car lockout locksmith in San Diego, you are in the right place.
There are also Smart keys available for most luxury cars and we can also duplicate it for you. These type of keys and programming makes it difficult for thieves to steal your beautiful car. We possess all the skills needed to work on this kind of locksmith problem. Whatever automotive locksmith service requirements you have in San Diego, we are dedicated to do it for you. We are highly professional in our different approach, offerings and services as you need. Therefore, if you are looking for services for your new car, you can contact us! We will provide you the right solution, together with the right estimates to really ensure that there is no need for you to go anywhere else. We are an insured, licensed, certified and bonded automotive locksmith company in San Diego that is equipped with the latest tools to be used for your car. Availing Emergency lockout service San Diego will bring you joy, satisfaction and peace of mind.