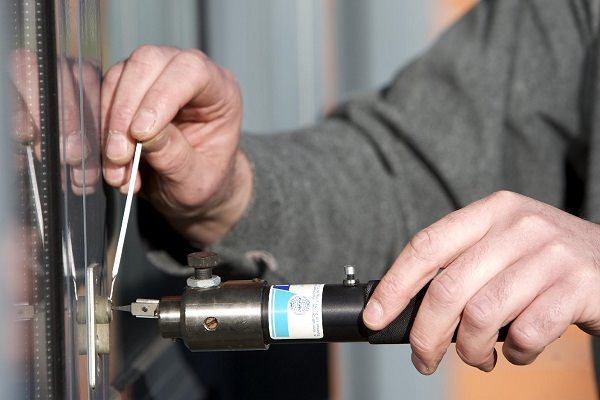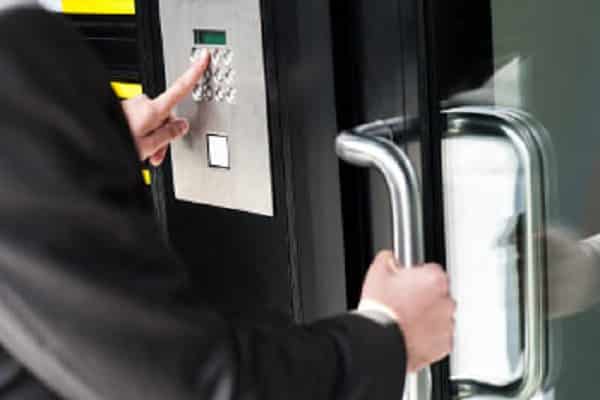 Car Key Replacement
We at 7 Day Locksmith, provide you all the car model replacement keys, Key Cutting and Trasponder Programming in the lowest prices
Find out more →

Humans and can make mistakes. That's one reason why it's very important to have CCTV cameras installed in your home or business.
Find out more →
Broken or Lost keys? Or need new or spare copies of your house keys? We provide key cutting service for residential needs.
Find out more →
San Clemente Locksmith & Roadside Assistance
Locksmith San Clemente, CA
Locksmith in San Clemente is Here to Stay
San Clemente is known as the 'Spanish Village by the Sea' in Orange County, California. The city is picturesque for its hills, mountains and ocean view with houses and buildings evident of Spanish Architecture. It is also home to both big time companies and new business ventures that have all chosen to settle in this city. With a population of a little more than 60,000, it is definitely one of the cities to watch out for. 7 Day Locksmith to go local in this city and help its community members in making the city more secured and safe for all. We are here to help business owners make good security choices to help the businesses flourish. We are also here to aid homeowners to make their homes safe from burglars. We can also definitely help car owners to have more accessible locksmith services whenever they need it. San Clemente Locksmith is here to stay. We have a various locksmith services you can choose from depending on your current situation and emergency. We can duplicate keys, fix door slider, install automatic doors, upgrade your home or business to keyless entry and install high security locks. Whatever problem you have with safes, locks and alarms, believe that we can help you with that. You can inquire more about our services when you call us at (714) 453-4737 now. Did we mention that we are open 24/7? Yes, we are here for you every time you may need us.
The Unmatched Expert for All Your Locksmith Concerns
Locksmith San Clemente has been around the locksmith and security industry for quite some time now. With our years of experience in serving homeowners, business owners and even car owners, we have already gained unmatched expertise. For some of our common services, please read on below.
Car and Home Lockouts – Lockouts, whether car or home, are both annoying and unsafe. If you are stranded on an empty parking lot on a cold winter evening, your safety is truly questionable. Call us immediately so we may save you from your current woes. 
Keyless Entry – If you have been robbed once, do not let it happen again by making your businesses or home, burglar-proof. Another popular option now is keyless entry. Yes, you can ditch your keys and choose from biometrics, Bluetooth, RFID or key code.
Security Alarms – We can also install security alarms for your houses so you will know when someone unauthorized is in your premises.
Opening Digital and Non-Digital Safes –If you forgot your passcode or lost the keys to your safe, no need to fret. With the modern tools and advance knowledge that we have, opening your safes is easy.
Key Duplication – If you have want to have a spare key patterned after your existing may it be a home or car key, we can have one ready for you in just a nick of time. This also applies if you have a lock with no key, we can make one for you.
Your Hassle-Free Locksmith in San Clemente
With what is happening in our world today, it is understandable why people are doing very stringent measures to ensure their family's safety. That is why locksmiths became very popular. Because it is also very helpful if you have someone who you can trust to help you secure your home, business and car. 7 Day Locksmith believes that everyone has the right to be secured and safe. Everyone should be able to have peace of mind that their houses, properties, businesses and families are safe from ruthless criminals. That is why it is our mission to make this possible for everyone by providing all of our services at very low prices. The hope and dream of having a better and safer world is more possible with us. San Clemente Locksmith has wide range of services for all your locksmith needs from residential, automotive and commercial. You can count on us from the common key duplication, re-keying, and opening of safes to installation and upgrade of security alarms and systems. We also have a 24/7 emergency assistance at your disposal. You can call us anytime and any day at (714) 453-4737 and our locksmiths will be sent out to your location. Our locksmiths are all professionals and licensed. They are highly trained technically and also very friendly and courteous. We can surely get the job done for you in no time. This is because we want to make your locksmith experience with us hassle-free and memorable in a good way.
Really, Why Should You Hire Us?
You have many options as there are many locksmith companies in San Clemente and nearby towns waiting for your call. So why should you choose and hire us? Locksmith San Clemente will.
…always be accessible – Our emergency assistance is accessible 24 hours a day and 7 days a week. Every day is work day as every day is an opportunity to serve you. If you have a locksmith emergency in the middle of the night, do not hesitate and call us at (714) 453-4737 right away.
…always be within your reach – What is the use of responding to emergencies if we cannot make it on time? We prepare beforehand so that we can respond to you fast when you call us. We are situated right here in San Clemente to make our services always within your reach.
…always be budget-friendly – Do not hesitate and think twice when safety and security is on the line. If you have an inconsistent car door lock or garage door or worse, security alarm, call us now and we can give you a free quotation. Our prices are the lowest in San Clemente.
…always serve you best – We serve you best because it is not only all about business for us. We do care about you and your family. We work efficiently and competently because we know what can happen if we work poorly. Just imagine what can happen when an alarm fails or if your spare key will not work. We value your safety.
Calling on Locksmith Laguna Hills for Your Emergency Needs
Finding a locksmith to help you access your car and home when you are locked out can seem a little scary. You are relying on a total stranger to come up with a solution that will make your home safe and secured from strangers outside. However, we want to inform you that these locks and security systems from Locksmith Laguna Hills are reliable. When you contact locksmith services, you don't need to have doubts since you are in good hands as long as you hire a professional locksmith. To ensure that you hire professional locksmiths, read on.
It's Time to Let the Professionals Take Over
Professional locksmiths are registered and have a license from state agencies. These agencies check for criminal backgrounds, fingertips and other safety measure to ensure that the locksmith company is legally running. A professional locksmith expert like Locksmith Laguna Hills is certified to own a registered license. They are bonded from popular associations and organizations. The bonding agent checks necessary background to make sure that they are safe from any harm of unreliable companies. Our company offers quality services that are verified by a responsibility policy. This policy protects the locksmith and the customer against any harm of incidents that may occur within the locksmith services.
Having these agencies helps secure and protect everyone who will get involved. We know how you feel and our experts are here to assist you. We know that you want a company that secures your personal protection, your family, your house, employees and business and your possession. That's why we inLaguna Hills Locksmith, do everything we can to provide you with high quality of protection. We don't want you to end up in some locksmith services that don't take your security to the highest level and doesn't make any effort to give you quality service.
Get a Locksmith Company That Can Get the Job Done
Search for locksmith services because there are many locksmiths that provide excellent services. Do not base your decision on the price range but instead to the information that the company is bonded, insured and licensed. Make sure that you find a trusted locksmith company that will really service you in terms of your needs, not the one who will hire another company to do their job. If that happens, the service will not be reliable and you can't ensure that you get the best quality of services. Observe if the company takes your questioning manner positively and provide follow up paperwork for your benefit, this will create a comfortable environment between you and the company.
Eventually, we will have the need to consult a locksmith and avail their services. It may be for different reasons like; you are locked out of you own home, you have purchased a new house and you feel the need to change the lock to ensure security or you lost your car keys and wanted to make duplications so you can avoid to experience the hard time of finding spare keys. Well, for that kind of services, our experts at Laguna Hills is the perfect solution if you need immediate action.
Here are five reasons to use Locksmith Laguna Hills for locksmith services:
Laguna Hills Locksmith do more than just provide locks. Basically, our team of experts can create simple locks and access them to help customers in car, home or office lock out situation. They also offer installation of surveillance cameras, security systems and vaults. Our locksmith service keeps up with the latest technologies for home protection. We install biometric locks, panic buttons, high quality security entrance that uses fingerprints as password.

Our team of locksmiths at Laguna Hills are knowledgeable with the way thieves or criminals think. Our wide range of services can benefit real estate owners ensure the security of their houses and cars. More importantly, we are also skilled when it comes to protecting your personal belongings from criminals. We can ensure that you can breathe and relax knowing that you can count on us to keep you and your family safe and sound.

We are extremely confident because our company is bonded and insured. It means that any possible destruction or loss that will cost you anything will be carried out by our company. Compare to uninsured locksmith services, damages won't cost you any cent, your rights and safety is protected with us.

You can rest easy knowing that 7 Day Locksmith is available for 24 hours a day. We do not have any regard with time when it comes to providing services to our customer. You can contact us at any time of the day.

Our Locksmith company at Laguna Hills go through intensive trainings and security requirements to guarantee customers that we are skilled and professional in our field. There are locksmith services that don't undergo any training and will only cause disastrous services to you. So choose us and our team of seasoned professionals, because we ensure that you get quality services from our expert and skilled locksmiths.
Knowing Who to Trust is Always Good
A guaranteed way to avail legitimate locksmith services is by calling any relatives or loved ones that may have any idea on good locksmith service provider. However, our company can make sure that you get the best and only the best locksmith service in town. We have different kinds of locksmith services that you can choose from and we charge at a very low price. But no matter how low our price is, we aim to give high quality of service to satisfy our customers.
Ours is the company that you can depend on. We will give you outstanding locksmith performance and you can expect more from us since our locksmiths are all professionals. They will perform a first-class service to solve your problems. Keep our company in your head and give us a call every time you need our locksmith services, we will be there right away!
Look for us,  7 Day Locksmith with offices at Laguna Hills, and we would be happy to serve you with all that we can. We assure you; you won't fall short from our services. Call our company now for professional locksmith service provider in your area!
Business: 7 Day Locksmith
Address: San Clemente, California
Phone: (714) 453-4737