Security Cameras Monitor Can Be Very Helpful For You
It is a known fact that security cameras are indeed very helpful for individuals, organizations and even businesses. However, a security system would not be complete without security camera monitor San Diego. This is because it is the tool that we use in order to monitor the things that are happening in the area where security cameras are installed.
Security Camera with Monitor San Diego for Organizations
Just like what was stated before, it is indeed very beneficial for all. For example, organizations could use it in order to monitor all the entry and exit points in their premises. Apart from that, it can also be used in ensuring that the assets that they have would be safe and secured against unauthorized
access, both within and outside of the organization. Moreover, through the monitor, they would also be able to monitor the performance of the staff as well as their efficiency when it comes to doing their job.
On the other hand, non-profit organizations are more prone to criminals. This is probably because they provide a welcoming environment for all. Although this is not the case, any criminal incidents should not happen within the premises and one thing that they could do in order to fight it is by seeking for the help of security camera with monitor San Diego. This is because it is the best way in order to protect not only the entire facility but its people as well. When you purchase your security camera monitor from us, you can ensure that you would be kept updated about what is happening within your organization at all times. You would also be able to see and know if ever an unauthorized access has occurred. You would also be able to see whether something wrong is going on or whether all things have been running smoothly, providing you peace of mind. Regardless of how large or small your organization is, we are capable of providing you with monitors that are tailored for your needs. Therefore, you can be fully assured that you would be greatly satisfied with it.
Security Camera Monitor for Businesses
Theft can occur almost anywhere even in the workplace. Throughout the years that we have been providing security cameras with monitors for businesses, both small and large-scale, we can say that we have helped businesses protect their vicinity and their employees as well. This has been very much possible through the security solution that we are offering. We offer a wide range of security cameras with monitor that not only fits your security requirement but fits your budget as well.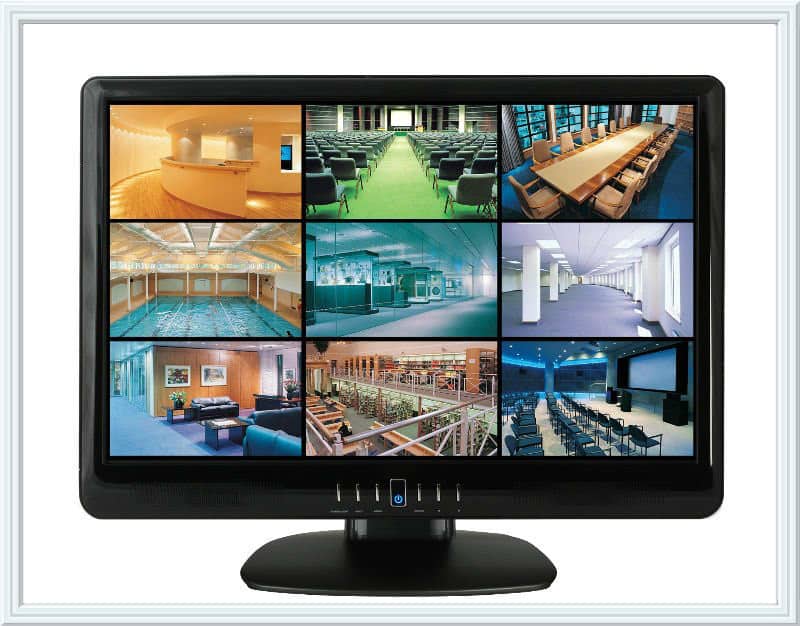 Every business owner should know that keeping their business safe and secure should be one of their top priorities. This is because if they fail to do so, then it could definitely hinder the company's growth. Moreover, nobody would even want to do business with them nor someone would even want to enter their building. As a company, one should know how to be updated with the latest technologies that are available for their use so that they would be able to prevent crimes that may occur. Moreover, they should never compromise their safety just because they wanted to save money instead of buying wireless security cameras with monitor San Diego.
With the security cameras with monitor that we are offering, businesses would be able to ensure that they could keep watch over it all the time. Moreover, in case something bad happens in your company, you would have recordings that you could review to make everything clear. Through security camera with monitor San Diego, you would be able to access recorded videos and even the real time ones for the benefit of your business. You would also be notified with the current happenings within your business.
Security camera monitor for home owners
Although there have been tons of home owners who have decided to equip their homes with security cameras with monitor, there are still some who have failed to do so until today. Our home is what we consider as our sanctuary. It is supposed to be the place that provides us peace of mind and makes us feel safe. However, the number of crime such as theft and others have been increasing over the past years. This only means that there is a need for us to increase the level of security that we have in our home. With that being said, we are here to help you with that.
The only thing that you need to do is to consider choosing security camera with monitor San Diego. By doing so, we assure you that our security cameras with monitor would aid in preventing your home from being robbed. Apart from that, it would also allow you to know the current status and condition of your home by just simply looking at the monitor. With it, you can also ensure that no one would be able to access to your property without your knowledge and without your permission. You would also be provided with a clear recording of the persons who has gone in ad out of your home. That way, in case something gets wrong and in case there is something missing in your home, it would be so much easier to determine who did it. Moreover, it does not only provide security inside your home but outside it as well, which results to less accidents happening within your property.
It is a known fact that not all security cameras with monitor are the same. Some would surely be far better than other ones out there like security camera monitor San Diego. With us, you can ensure that you would never regret that decision and that you would surely love it. This is because all of the security camera with monitor that we are offering are surely of high quality. Moreover, as wireless security cameras with monitor San Diego exist, you need not anymore worry about wiring problems.