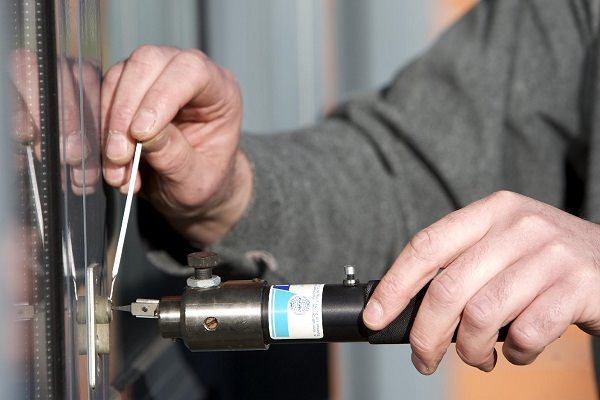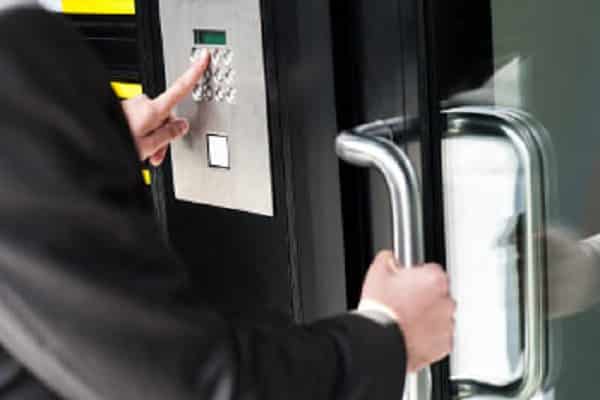 Car Key Replacement
We at 7 Day Locksmith, provide you all the car model replacement keys, Key Cutting and Trasponder Programming in the lowest prices
Find out more →

Humans and can make mistakes. That's one reason why it's very important to have CCTV cameras installed in your home or business.
Find out more →
Broken or Lost keys? Or need new or spare copies of your house keys? We provide key cutting service for residential needs.
Find out more →
150 years of Strong Newark Community
Prior to its incorporation as a city in 1955, Newark has already started a community back in 1850 with Mayhew's landing that has included the establishment of warehouse for wheat, hay, and coal. This in turn has generated jobs that have attracted the people to settle in Newark and form a community. True enough, the business owners in the surrounding areas gained interest in investing to Newark, purchasing 1,500 acres of farmland extending inland back in 1896. Twenty years later, the land was purchased by the Perrin brothers, completely steering the fate of Newark. The 'development project' initiated by the Perrin brothers has transformed the land into a Green Point Dairy and Transportation Company that has generated more jobs, and eventually turning half of the land to a  town site with the outgrowth of settlers. However, a comprehensive development of the city was observed only after the installation of railroad in 1875. Connecting Newark to Alameda and San Francisco, railroads have exposed Newark to bigger business opportunities, eventually attracting investors that have erected manufacturing industries, hotels, and stores around the area. This resulted to the formation of Arden Salt Company, the predecessor to Leslie Salt Company and today's Cargill Salt. Of course, more companies entailed generation of more jobs, attracting more and more Newark settlers. Residential leasing had its boom in the '50s with the establishment of subdivisions, forming a sense of community driven by self-sustained independence.
Newark, CA Today
In the present time, Newark is the home to almost forty five thousand residents seizing the perks of tumultuous job opportunities in the area. It is essential to note that Newark houses a a super-regional shopping center rightly named after the city, the Newpark Mall. This mall has been generating tons of jobs with the presence of anchor stores Sears, J. C. Penney, Macy's, and Burlington Coat Factory, and over 140 other retailers. Until now, the residents of Newark believe that the sense of self-determination and independence has enabled them to mobilize the city and turn its potential to great use. The residents coincide to work cohesively with the government in forwarding a progressive city that was once envisioned by the Perrin brothers. Hence, the economic progress of the city has been attributed not only with the increasing number of investors, but the increasing demand for tourism, too. Currently, Newark houses 15 parks and sport play facilities located throughout the city. These are maintained by the Parks Division, directly handled by the local government. Some of these parks include the Birch Grove Park, a 15-acre land with play structures for tots and older children, a water element, a fenced softball playing field, a basketball court, lighted tennis courts, and family/group picnic facilities, the Jerry Raber Ash Street Park, a 6-acre land where the privately operated Viola Blythe Community Center and a Head Start preschool facility are hosted, and the Lakeshore Park that includes a par course and fishing opportunities in the approximately ten acres of turf and sixteen acres of water it occupies.
Locksmith: A Necessity in the Progressive City of Newark, CA
Newark, known for its tagline 'live, work, and play', surfaces three essential reasons on why people should visit or even settle in the city: the community, economic stability, and an active lifestyle that cuts across leisure time. It is undeniable that the population in Newark has been growing throughout the years, with the influx of migrants increasing annually. This phenomenon indicates a double-edged implication: more people generates more income for the city, however, more people generates bigger competition for enterprise and jobs within the formed community in the city, too. With such competition comes the imposition of risk for the safety of individuals and their properties. After all, with greater progress comes a greater need for security. The basic step in doing so is securing the safety of your properties by installing an efficient lock system designed specially by a locksmith. The rising number of settlers in Newark entails a rising number of residential areas built around. These residences need a uniquely designed lock system especially because most of the people in the household leave their homes for work. Securing these houses can be easily achieved with the installation of modern efficient locks made by a Newark locksmith. Of course, owners of establishments in the area—may it be a giant corporation or a small enterprise—should keep their businesses safe from any form of theft by installing modern security devices like CCTV cameras or advanced lock systems like keycard lock or sidebar lock.
Finding the Right Locksmith in Newark, CA
Finding the right locksmith starts with finding the right lock system for your enterprise or home. For instance, huge corporations could restrict their entry point by installing a keycard lock that ought to recognize the identification card of employees before entering any facility. In this way, even the information about the processes inside the company can be regulated, increasing the owner's sense of security. The same is true with restricting access to your homes, but economically speaking, such method may not be efficient with its high cost. Securing your homes may start with a warded lock or pin tumbler lock that is designed intricately by a locksmith. After all, ways in attaining security is dependent upon the geographical and logistical needs of your properties. Fortunately, Newark houses one of the best locksmiths that can identify which lock system is suitable for your needs—the 7 Day Locksmith Company. Locksmith Newark CA offers residential, automotive, and commercial lock system service that comes with an affordable price. With 7 Day Locksmith, a Newark locksmith now comes at a twenty four-hour service with only fifteen minute response time, making security a top priority in the city. For your residential security needs, Locksmith Newark offers services like re-keying, key Extractions, emergency lockout services, garage lock repair and installation, peep holes, deadbolt locks, home lockouts, and burglary damage repairs. On the other hand, you can secure your businesses, too, with the commercial lock systems that 7 Day Locksmith offers. These services include re-keying, keyless entry, cabinet lock services, garage lock services, and even installation of digital security systems—all perfect for your enterprise in Newark!
Calling on Locksmith Laguna Hills for Your Emergency Needs
Finding a locksmith to help you access your car and home when you are locked out can seem a little scary. You are relying on a total stranger to come up with a solution that will make your home safe and secured from strangers outside. However, we want to inform you that these locks and security systems from Locksmith Laguna Hills are reliable. When you contact locksmith services, you don't need to have doubts since you are in good hands as long as you hire a professional locksmith. To ensure that you hire professional locksmiths, read on.
It's Time to Let the Professionals Take Over
Professional locksmiths are registered and have a license from state agencies. These agencies check for criminal backgrounds, fingertips and other safety measure to ensure that the locksmith company is legally running. A professional locksmith expert like Locksmith Laguna Hills is certified to own a registered license. They are bonded from popular associations and organizations. The bonding agent checks necessary background to make sure that they are safe from any harm of unreliable companies. Our company offers quality services that are verified by a responsibility policy. This policy protects the locksmith and the customer against any harm of incidents that may occur within the locksmith services.
Having these agencies helps secure and protect everyone who will get involved. We know how you feel and our experts are here to assist you. We know that you want a company that secures your personal protection, your family, your house, employees and business and your possession. That's why we inLaguna Hills Locksmith, do everything we can to provide you with high quality of protection. We don't want you to end up in some locksmith services that don't take your security to the highest level and doesn't make any effort to give you quality service.
Get a Locksmith Company That Can Get the Job Done
Search for locksmith services because there are many locksmiths that provide excellent services. Do not base your decision on the price range but instead to the information that the company is bonded, insured and licensed. Make sure that you find a trusted locksmith company that will really service you in terms of your needs, not the one who will hire another company to do their job. If that happens, the service will not be reliable and you can't ensure that you get the best quality of services. Observe if the company takes your questioning manner positively and provide follow up paperwork for your benefit, this will create a comfortable environment between you and the company.
Eventually, we will have the need to consult a locksmith and avail their services. It may be for different reasons like; you are locked out of you own home, you have purchased a new house and you feel the need to change the lock to ensure security or you lost your car keys and wanted to make duplications so you can avoid to experience the hard time of finding spare keys. Well, for that kind of services, our experts at Laguna Hills is the perfect solution if you need immediate action.
Here are five reasons to use Locksmith Laguna Hills for locksmith services:
Laguna Hills Locksmith do more than just provide locks. Basically, our team of experts can create simple locks and access them to help customers in car, home or office lock out situation. They also offer installation of surveillance cameras, security systems and vaults. Our locksmith service keeps up with the latest technologies for home protection. We install biometric locks, panic buttons, high quality security entrance that uses fingerprints as password.

Our team of locksmiths at Laguna Hills are knowledgeable with the way thieves or criminals think. Our wide range of services can benefit real estate owners ensure the security of their houses and cars. More importantly, we are also skilled when it comes to protecting your personal belongings from criminals. We can ensure that you can breathe and relax knowing that you can count on us to keep you and your family safe and sound.

We are extremely confident because our company is bonded and insured. It means that any possible destruction or loss that will cost you anything will be carried out by our company. Compare to uninsured locksmith services, damages won't cost you any cent, your rights and safety is protected with us.

You can rest easy knowing that 7 Day Locksmith is available for 24 hours a day. We do not have any regard with time when it comes to providing services to our customer. You can contact us at any time of the day.

Our Locksmith company at Laguna Hills go through intensive trainings and security requirements to guarantee customers that we are skilled and professional in our field. There are locksmith services that don't undergo any training and will only cause disastrous services to you. So choose us and our team of seasoned professionals, because we ensure that you get quality services from our expert and skilled locksmiths.
Knowing Who to Trust is Always Good
A guaranteed way to avail legitimate locksmith services is by calling any relatives or loved ones that may have any idea on good locksmith service provider. However, our company can make sure that you get the best and only the best locksmith service in town. We have different kinds of locksmith services that you can choose from and we charge at a very low price. But no matter how low our price is, we aim to give high quality of service to satisfy our customers.
Ours is the company that you can depend on. We will give you outstanding locksmith performance and you can expect more from us since our locksmiths are all professionals. They will perform a first-class service to solve your problems. Keep our company in your head and give us a call every time you need our locksmith services, we will be there right away!
Look for us,  7 Day Locksmith with offices at Laguna Hills, and we would be happy to serve you with all that we can. We assure you; you won't fall short from our services. Call our company now for professional locksmith service provider in your area!
Business: 7 Day Locksmith
Address: Newark, California
Phone: (510) 694-0010