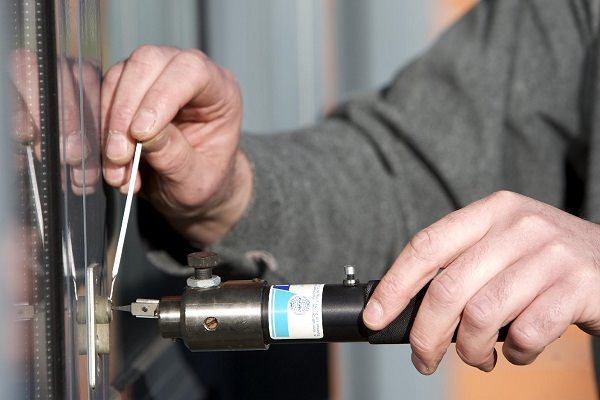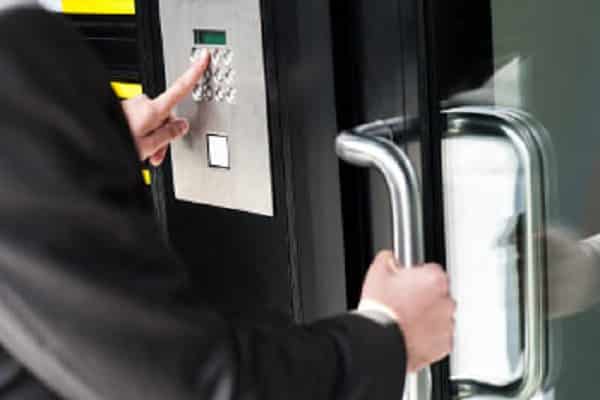 Car Key Replacement
We at 7 Day Locksmith, provide you all the car model replacement keys, Key Cutting and Trasponder Programming in the lowest prices
Find out more →

Humans and can make mistakes. That's one reason why it's very important to have CCTV cameras installed in your home or business.
Find out more →
Broken or Lost keys? Or need new or spare copies of your house keys? We provide key cutting service for residential needs.
Find out more →

Locksmith Foothill Ranch, CA
Locksmith Foothill Ranch, CA
Locksmith that You Trust in Foothill Ranch CA
The security of your home or business is at risk of burglary and robbery – regardless of how small or large it is. Burglars have their eyes set on your property when they know that you keep something that they can benefit from – like gadgets, jewelry, and cash in your home or expensive products, equipment, and money in your business. For this reason, residential and commercial establishments in Foothill Ranch should be able to secure their premises to prevent break-ins or robbery. All locks – garage, front door, back doors, and windows – must all be in good working condition or else, getting inside will be easy. You must regularly check all of these – including the status of your keys – to avoid problems. However, if you have no time to do this or if you think you have no knowledge on how to maintain your locks and keys, you should reach 7 Day Locksmith to do this for you. With our expertise, we will know when your keys and locks require replacement already. In case of broken locks, we can fix it. If it cannot be repaired anymore, we can replace it with a better product. Our service vans are complete with locking devices that you can choose from. Our rates are fixed, reasonable, no shocking additional charges, and more important, accurate with the service quote that we provided before the commencement of the job. Foothill Ranch Locksmith is a team of reputable locksmith technicians. We can guarantee excellent and fast locksmith.
Best Locksmith Services for Foothill Ranch CA Residents and Businesses
We have a wide array of locksmith services for the residents and businesses in Foothill Ranch CA. We also have specific car locksmith services for vehicle owners. In case of urgent situations, when it is already past office hours and your car will not work or the door lock at home was broken, we can help you with our Emergency Locksmith Service. Here are a few of them:
New Lock Installation – Constructing a new office or home? Count us to provide you with locks (or security system) that are hard-wearing. Because we have been in the business for so many years, we already know which brands to trust.
Lock Repair – When you see your lock broken, call for professional Locksmith Foothill Ranch for assistance right away. Every minute should count when the entryways are open for burglars to come into your home or office or get inside your car and steal your laptop and other devices inside.
Lock Replacement – Do you personally know the individual(s) who occupied the house before your family? If not, you should hire us for lock replacement because the former occupant may still hold a copy of the front door key, allowing him to freely enter your home and be tempted to take your valuables.
Lock Maintenance – Some people ignore the need to hire expert locksmiths to have their locks (at home or in the office) checked regularly. They have no idea that locks show sign when they are close to getting broken. Lock maintenance helps you avoid bad surprises – like when you wake up and see that all of your earnings have gone because the lock became easier to break with its loose knob.
Why You Should Trust and Hire Us?
For premium locksmith services, you can count on 7 Day Locksmith. With our expertise in providing locksmith solutions to businesses and homes (including vehicle owners), we take pride in saying that we have successfully placed and we continue to place high value to our customers' hard-earned cash. Our high quality locksmiths are able to ensure their safety and privacy thus we continue to receive good feedbacks from our clients. Our customer base grows each day because of their referrals – which are the results of our satisfactory work. We are equipped with the most recent tools and information that enable us to hone our craft. Foothill Ranch Locksmith is a team that works to assure people of our proficient, dedicated, and highly reliable service. We install your locks, and if the needs arise, we repair and replace them. We come to your place promptly because we do not want to waste your time. We also have Emergency Locksmith Services to get you out of your dilemma in the event of car or home lockout and other issues that will require our immediate attention. We are open for business round-the-clock thus you have nothing to be scared of if your problem occurs after office hours. We have customer support staff that will take calls at (714) 453-4737. Let us know your location and we will see you in a few minutes. Because affordability is our promise, you can rest assured that you can afford to pay for our services.
Our Highly Reliable Technicians in Foothill Ranch
Here at Locksmith Foothill Ranch, we are one team – we are locksmith technicians that are professional and highly trained. We do not only carry out the job; we also want to make sure that our clients are safe and that their privacy is unaffected. We are certified and our experience is extensive because of our several years of being in the business. We do not fail to receive positive feedbacks from our clients. Because of this, we get referrals from them. Our locksmith technicians have been background checked. You can trust us all and you can notice how we work with discipline and how we interact with clients – with respect and kindness. We also accommodate questions related to our work, our expertise, and your security. We maybe experts at this time, but we do believe that with the change in technology, we must keep ourselves updated so we can provide the best locksmith services to people in Foothill Ranch. We go to trainings, whenever available. We attend seminars, whenever we receive invitations. Through these, we are able to improve our knowledge and skills. We are also updated with the latest locking, access control, and other security related devices. Our service vans can prove that because we have them in stock. If your previous experience with a locksmith technician is something that made you think we are all people who can't be trusted, hire our services and you will know that we are different from them. Our goal is to help and satisfy our clients.
Calling on Locksmith Laguna Hills for Your Emergency Needs
Finding a locksmith to help you access your car and home when you are locked out can seem a little scary. You are relying on a total stranger to come up with a solution that will make your home safe and secured from strangers outside. However, we want to inform you that these locks and security systems from Locksmith Laguna Hills are reliable. When you contact locksmith services, you don't need to have doubts since you are in good hands as long as you hire a professional locksmith. To ensure that you hire professional locksmiths, read on.
It's Time to Let the Professionals Take Over
Professional locksmiths are registered and have a license from state agencies. These agencies check for criminal backgrounds, fingertips and other safety measure to ensure that the locksmith company is legally running. A professional locksmith expert like Locksmith Laguna Hills is certified to own a registered license. They are bonded from popular associations and organizations. The bonding agent checks necessary background to make sure that they are safe from any harm of unreliable companies. Our company offers quality services that are verified by a responsibility policy. This policy protects the locksmith and the customer against any harm of incidents that may occur within the locksmith services.
Having these agencies helps secure and protect everyone who will get involved. We know how you feel and our experts are here to assist you. We know that you want a company that secures your personal protection, your family, your house, employees and business and your possession. That's why we inLaguna Hills Locksmith, do everything we can to provide you with high quality of protection. We don't want you to end up in some locksmith services that don't take your security to the highest level and doesn't make any effort to give you quality service.
Get a Locksmith Company That Can Get the Job Done
Search for locksmith services because there are many locksmiths that provide excellent services. Do not base your decision on the price range but instead to the information that the company is bonded, insured and licensed. Make sure that you find a trusted locksmith company that will really service you in terms of your needs, not the one who will hire another company to do their job. If that happens, the service will not be reliable and you can't ensure that you get the best quality of services. Observe if the company takes your questioning manner positively and provide follow up paperwork for your benefit, this will create a comfortable environment between you and the company.
Eventually, we will have the need to consult a locksmith and avail their services. It may be for different reasons like; you are locked out of you own home, you have purchased a new house and you feel the need to change the lock to ensure security or you lost your car keys and wanted to make duplications so you can avoid to experience the hard time of finding spare keys. Well, for that kind of services, our experts at Laguna Hills is the perfect solution if you need immediate action.
Here are five reasons to use Locksmith Laguna Hills for locksmith services:
Laguna Hills Locksmith do more than just provide locks. Basically, our team of experts can create simple locks and access them to help customers in car, home or office lock out situation. They also offer installation of surveillance cameras, security systems and vaults. Our locksmith service keeps up with the latest technologies for home protection. We install biometric locks, panic buttons, high quality security entrance that uses fingerprints as password.

Our team of locksmiths at Laguna Hills are knowledgeable with the way thieves or criminals think. Our wide range of services can benefit real estate owners ensure the security of their houses and cars. More importantly, we are also skilled when it comes to protecting your personal belongings from criminals. We can ensure that you can breathe and relax knowing that you can count on us to keep you and your family safe and sound.

We are extremely confident because our company is bonded and insured. It means that any possible destruction or loss that will cost you anything will be carried out by our company. Compare to uninsured locksmith services, damages won't cost you any cent, your rights and safety is protected with us.

You can rest easy knowing that 7 Day Locksmith is available for 24 hours a day. We do not have any regard with time when it comes to providing services to our customer. You can contact us at any time of the day.

Our Locksmith company at Laguna Hills go through intensive trainings and security requirements to guarantee customers that we are skilled and professional in our field. There are locksmith services that don't undergo any training and will only cause disastrous services to you. So choose us and our team of seasoned professionals, because we ensure that you get quality services from our expert and skilled locksmiths.
Knowing Who to Trust is Always Good
A guaranteed way to avail legitimate locksmith services is by calling any relatives or loved ones that may have any idea on good locksmith service provider. However, our company can make sure that you get the best and only the best locksmith service in town. We have different kinds of locksmith services that you can choose from and we charge at a very low price. But no matter how low our price is, we aim to give high quality of service to satisfy our customers.
Ours is the company that you can depend on. We will give you outstanding locksmith performance and you can expect more from us since our locksmiths are all professionals. They will perform a first-class service to solve your problems. Keep our company in your head and give us a call every time you need our locksmith services, we will be there right away!
Look for us,  7 Day Locksmith with offices at Laguna Hills, and we would be happy to serve you with all that we can. We assure you; you won't fall short from our services. Call our company now for professional locksmith service provider in your area!
Business: 7 Day Locksmith
Address: Foothill Ranch, California
Phone: (714) 453-4737