Audit Trail: When You Need Report to Track Access to Your Home or Building
Electronic door locks use no keys; they include strong mechanical locking and are encrypted with electronic data to provide users with higher (if not highest) security and access control features. Although these devices are known to be for cars only, many progressive security providers are now offering these hi-tech locks to homes and businesses. They can be locked and unlocked automatically by using remote control, card reader or keypad. They comprise actuators that link the cylinder or the bolt to a tiny motor, which is located inside the door or the frame and is operated by an electrical impulse that when activated, may lock or unlock the door. E-locks let you monitor the names of employees who enter and exit the building or a specific area in your premises to help you solve issues, such as lost document, device, products or others. But more than this, these high security locks also give you the numbers: audit trail report. It enables you to see the number of people who entered and exited on that particular door lock. More important, you will be able to trace the specific time of access with audit trail. You can find out if a certain staff entered the room at a time when all of the employees were already out thus leaving you suspicious. You can start investigations then. Not all locksmith companies in San Diego CA have stock of electronic door locks and offer services to install them – unlike 7 Day Locksmith. We are also experts that we are already adept in installing them correctly. You may call to inquire at (858) 522-9722.
How Does Audit Trail Work to Provide Important Report
When speaking of high security locks, you can have electric locks in mind. But these devices offer more as they do not only control access; they also allow you to monitor entries and exits to your facilities. These locks are able to do audit trails basing on the data they were able to capture: the codes used or the cards that were swiped. To get access to this information, you will need to connect a computer to these locks so you can download the data. You can have more useful info like date and time of access, the length of stay, the name of the person who entered the facilities, and others, depending on the locking system and software program you are using. Reports on audit trails are your brilliant defense against theft in your business. It will also serve as warning to your employees to not be tempted from stealing or doing anything bad that will affect the operations of the company. The same goes with your home. You will feel relaxed leaving your family, especially at night when you have to attend to an important meeting or business gathering, because you know everyone is well-secure. Because these security devices do not make use of keys, fears about losing keys or having them stolen are eliminated.  Some electronic locks are even advanced that they are able to send alerts to a particular list of responders. These can be sent through text, email, voice messaging, and even fax. For this reason, you can immediately attend to it thus reducing or avoiding incidences of theft.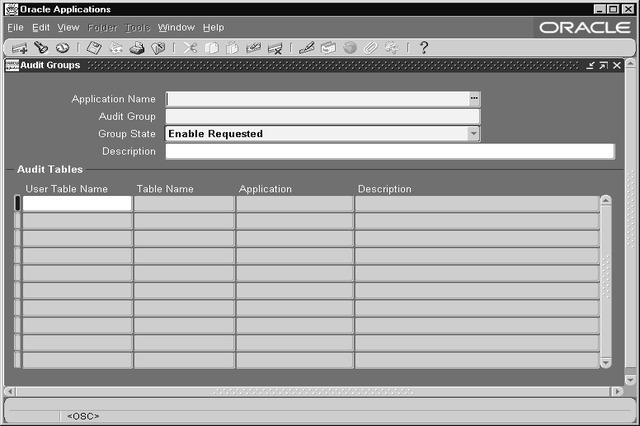 We Install Electronic Locks with Audit Trails to Control and Report Access
These smart security devices may include installation instructions so you can do it yourself, but really, you must assign this responsibility to experts. Remember that you are protecting your home or your business. You have made huge investments on them. You also have family and people to protect, thus it is not necessary to allow just anyone to perform the installation. Locksmith San Diego has been operating in the city for several years now. We are able to maintain our good reputation and to consistently provide high quality locksmith services to residences and businesses. Not all locksmith companies are experts in the installation of e-locks that provide audit trail report to homes and offices. Fortunately, we have been delivering excellent service of this kind for several years already that we already know how these locks offer higher security. We are also aware how your business or home badly requires efficient installation thus we are here to offer our help. Our expert technicians are all certified and friendly that you need not hesitate about asking us questions, regardless how numerous they are, as we can share with you the information that will clarify the data that you know and will further your goal of making the premises highly secure. With threats of theft and burglary anywhere, you can count on us to help you avoid these so you can protect your business and home, including the people that are in it.
Scenarios that You Do Not Want to Be In Because You Do Not Have Audit Trails
Scene #1: Your employee tells you that some of the products are missing in the warehouse. The thief or thieves do not leave any trace – of course. Who can you blame – the one who holds the key? You call him to your office. He tells you that he informed you two days ago that the key is missing and that they only use a thin wire to keep it closed. Who do you blame now – he who lost the key or you who did not call for a locksmith service to replace it? If only you use e-locks with audit trails you can easily track down who went inside to steal and you do not have to worry about lost or stolen keys.
Scene #2: Your youngest child tells you her sister went out of the house several times when you are in the office, leaving her with her playmates. When you asked your eldest daughter, she denied this. If only you use electric locks, you will discover how many entrances and exits she made during that day.
Scene #3: You specifically ask your husband not to let any of your kids out because they are under punishment because they stayed out late the other day. It is your way of making them realize that what they did isn't acceptable. But the kids begged their father. If only you have e-locks installed at home, you will know that they have been granted to go out on one condition that they have to be back before you arrive from the office.