Your #1 Locksmith Service
The company responds in a timely manner; you won't ever have to suffer waiting into unreliable professionals. We give the fastest response time and the best Locksmith services.
Quality Crew
7 Day Locksmith is one of the best and largest companies in town. It provides services such as automotive, residential and commercial services for the customers.
THE BIGGEST LOCKSMITH COMPANY AT SAN DIEGO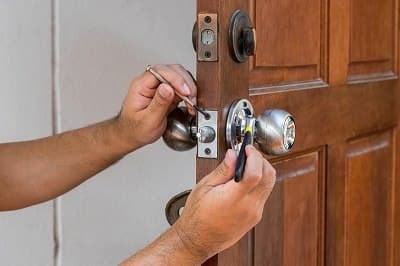 Residential
Your local locksmith is here to help with more than just home lockouts and lock repair. Whether you are building a new home or opting to upgrade your home's old locks
---
Commercial
Not all locksmiths are trained specifically in commercial locksmith. A commercial locksmith in San Diego offers your business the benefit of an experienced professional with the knowledge
---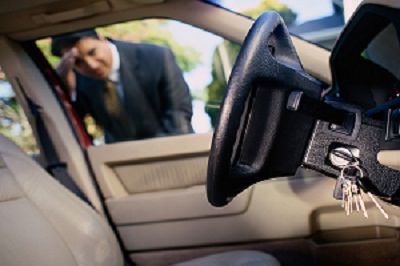 Automotive
Our locksmiths have the latest training and technology and are able to work quickly. At 7 Day Locksmith, we can handle all of your automotive locksmith needs.
---
Emergency
At 7 Day Locksmith, we understand that lockouts are unpredictable events that tend to happen at the most inconvenient time. For this reason, 24/7 emergency services
---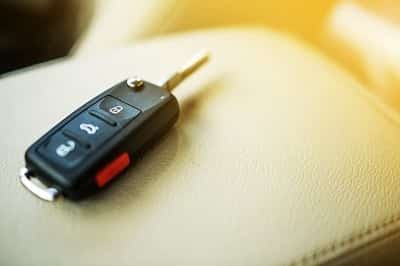 Car Key Replacement
Lost your car key? We at 7 Day Locksmith, provide you all the car model replacement keys, Key Cutting and Trasponder Key Programming in the lowest prices
---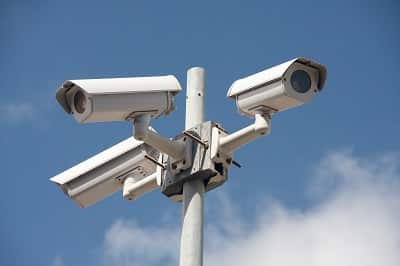 CCTV
People, including the security staffs are just humans and can make mistakes. That's one reason why it's very important to have CCTV cameras installed in your home or business.
---
Providing Reliable, Round-the-Clock Locksmith Service
Getting locked out of your home, business, or vehicle is a major inconvenience. In times like these, you will need a local locksmith to come help you. At our locally owned business, Locksmith San Diego, we provide assistance with residential, commercial, and automotive lockouts and other lock and key issues. We have years of experience providing our reliable service to customers throughout San Diego county, including Oceanside, Carlsbad, El Cajon, Escondido, and Chula Vista. Call us today to request more information!
Available 24/7 When You Need Us
At 7 Day Locksmith, we understand that lockouts are unpredictable events that tend to happen at the most inconvenient time. For this reason, we offer our San Diego locksmith services 24 hours a day, 7 days a week. When you call us for service, you can count on us to show up quickly and handle the situation immediately so you can continue on with your day. We can provide professional solutions to your lock-related problems, whenever you need them and wherever you are located. In addition to assisting with lockouts, we can also help you replace lost or broken keys, change your locks, change your ignition, and more. Because we are professional and experienced, we can offer you the high-quality service that you deserve.
The Ultimate Power of San Diego Locksmith
If you are tired and exhausted making sure about your house or business security, 7 Day Locksmith is your best call! Locksmith San Diego offers great varieties of services. It provides all automotive, residential and commercial services for the customers.
How we handle things
Whatever you are experiencing, wherever you are staying, we can assure you that we can help you. We are the best commercial Locksmith service provider always ready to help the customers.
Whether you are having trouble in security provisions in your place, such as lock and key problems, Locksmith agency is one call away to assist you. We would be happy to take care of your problems.
People usually have problems in the security breach in their office, commercial setup or house; we understand this that's why we offer comprehensive packages that might be suitable for your needs. We also have the best professionals ready to help you no matter your regard. We can guarantee you that we can cater any lock and key issues in just a few minutes. We also provide repairing locks or installing new units so you don't have to sweat doing this by yourself!
• Integrity • Quality • Service • Technology • Value • Leadership •
What to do
We lose our keys from time to time. There are a lot of multitude ways to lose keys because of its small sizes. Today, care keys are no digital. It is said to be computerized to maintain security measure in your car. However, the replacements of these keys are more expensive when you lost or damage them.
Chrysler Key Replacement San Diego can help you replace your keys. Before, keys are very simple with unique features like shape. There were no codes protecting the keys but they are differentiated by the cut and spaces that can easily be copied. Locksmith San Diego can help you duplicate a copy just by having a cutter. Our basic set for Chrysler Replacement Key San Diego is around $3 provided by Locksmith San Diego.
For Fob Key Replacement, the cost that 7 Day Locksmith is absolutely lower than other companies. Cars have special features to find the keys in remote fob. The fob keys are programmed set so when you replace it, you also need to re-program it. Luckily, re-programming comes without a charge.
For the Transponder Keys, it is a little complex. Transponder chips are usually placed on the head of the keys, made out of plastic. It sends sensor signals in the ignition chamber. There are two types of transponder keys: 1) basic out and 2) laser out. When your key is lost, you will need to replace it. Chrysler Replacement Key San can help you with this matter! 7 Day Locksmith has technology to program the replacement of your transponder key set.
What's a Third Key?
When you can't stop losing your keys, perhaps you should consider having a Third Key. A third key is also known as the spare key that you can use whenever you lose your keys. Chrysler Key Replacement San Diego can help you with this service!
Locksmith San Diego can make and cut the third copy for your lost car keys. We program, the buttons by following the buttons and pressing the base of the original key codes. The code is usually found in the user's manual of the car. However, when you are unable to find the code, you need to visit the dealer's online site to check it.
It is a big hassle to undergo all of these processes, but with Locksmith San Diego's help, you will have an easy phase weathering the storms. The best thing that the company can do for you is to lessen your stress about the repair, removal or replacement of your key.
We provide a top quality service for all our customers. Aside from our services, we also give a reliable and sturdy type of key replacements that will not be easily damaged or broken. Our technicians are trained to give the best they can for all of you.
Locksmith San Diego wants you to feel well taken care of. We believe that our customers deserve to have an ease even during the hard times. We are the professionals that will help you no matter what. Our burning desire to give outstanding performance will impress you. With the kinds of services and offers we give to our customers, we are truly the best of all!
Residential
Intercom Systems
Telephone Entry System

Wireless Intercom System

Keyless Entry Ways

Audio / Video Intercom System

Network Based Intercom System
Alarm Systems
Commercial
Access Control Systems
Camera Reader

Fingerprint Reader

Card Reader

Keypad Entry System

Push Button Switches

Electric Locks

Infrared Buttons

Audit Trail Reports

Standalone Access Control Systems

Integrated Acces Control Solutions

Magnetic Locks

Maglocks

Electric Strikes

Electronic Door Locks

Remote Monitoring
Agoura Hills

Baldwin Park

Bellflower

Calabasas

Cudahy

El Monte

Florence Graham

Hacienda Height

Hollywood

Lynwood

Montebello

Northridge

Pomona

San Gabriel

Signal Hill

South Gate

Tarzana

Van Nuys

West Covina

Willowbrook

Compton
Gardena

Lomita

Paramount

Rowland Heights

Whittier

San Fernando

Alhambra

Bell

Beverly Hills

Canoga Park

Culver City

El Segundo

Glendale

Hawthorne

Huntington Park

Manhattan Beach

Monterey Park

Pasadena

Reseda

Santa Monica

Simi Valley
South Pasadena

Temple City

Walnut

West Hollywood

Winnetka

Carson

Diamond Bar

La Mirada

Long Beach

Rancho Palos Verdes

Torrance

Westwood

La Puenta

Arcadia

Bell Gardens

Burbank

Covina

East Los Angeles

Encino

Granada Hills
Hermosa Beach

Lawndale

Maywood

North Hollywood

Pico Rivera

Rosemead

Sherman Oaks

South El Monte

Studio City

Valinda

Walnut Park

West Puente Valley

Artesia

Cerritos

Downey

Lakewood

Norwalk

Redondo Beach

West Carson

Thousand Oaks
91901, 91902, 91908, 91909, 91910, 91911, 91912, 91913, 91914, 91915, 91921, 91935, 91941, 91942, 91945, 91946, 91977, 91978, 92007, 92008, 92009, 92010, 92011, 92013, 92014, 92018, 92019, 92020, 92021, 92022, 92023, 92024, 92025, 92026, 92027, 92029, 92037, 92038, 92039, 92040, 92054, 92055, 92056, 92058, 92064, 92067, 92069, 92071, 92074, 92075, 92078, 92079, 92081, 92083, 92084, 92085, 92091, 92092, 92093, 92101, 92102, 92103, 92104, 92105, 92106, 92107, 92108, 92109, 92110, 92111, 92112, 92113, 92114, 92115, 92116, 92117, 92118, 92119, 92120, 92121, 92122, 92123, 92124, 92126, 92127, 92128, 92129, 92130, 92131, 92145, 92154, 92173
About Our Business
At 7 Day Locksmith, we understand that lockouts are unpredictable events that tend to happen at the most inconvenient time. For this reason, we offer our locksmith services 24 hours a day, 7 days a week, When you call us for service
Low Prices
We provide the lowest prices at San Diego Area
Emergency Services
We provide 24 hour emergency services
Quick Arrival
We arrive within 20 min to your place
Excellent Ratings
We ensure that you will be satisfied
Experienced Crew
Our crew is carefully selected, for best result
Licensed & Insured
We are US licensed & Insured company
Who we are
Our company has proven to produce top-notch keys since then. We have mastered the field to give excellent service to our customers. Our technicians can handle any problem, making our company the most reliable in the business. We have dedicated several years of training and expertise to do the job that's why we will help you in the best way possible. Our goal is to put a smile in your face.